Reservation termination update
Kilho Oh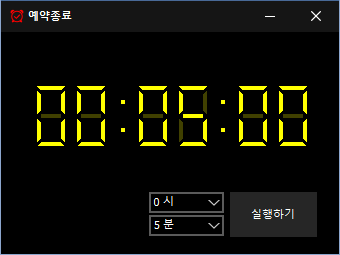 KTimer(KTimer 1.2.0.0) 로 업데이트 하였습니다.
Computer reservation termination program.
It is terminated at the specified time.
The capture function is included to check the situation just before the end.
It can be used without installation.
history
Reservation termination 1.2.0.0 -2023/08/17
- 다국어 지원
- 업데이트 확인 모듈 수정

Download
Related links
license
The reservation end program is freeWare. It doesn't matter if you use it without any space restrictions on your company, home, government offices, and schools.