Image Converter 업데이트
Kilho Oh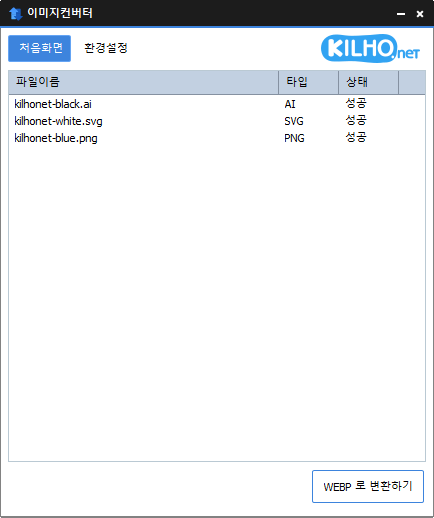 Updated to the image converter (1.3.0.0).
You can change various image formats.
Save JPG with higher compression rate using Mozjpeg.
PDF files are saved for each page.
If it is a transparent background, it is maintained in PNG and Webp.
It can be used without installation.
history
Image Converter 1.3.0.0 - 2023/08/22
- 목록 삭제 기능 추가

Image Converter 1.2.0.0 - 2023/08/14
- 다국어 지원

Image Converter 1.1.0.0 - 2023/07/13
- PDF 변환시 화질 수정

Download
Related links
license
The image converter is freeWare. It doesn't matter if you use it without any space restrictions on your company, home, government office, and school.