Memory cleaner update
Kilho Oh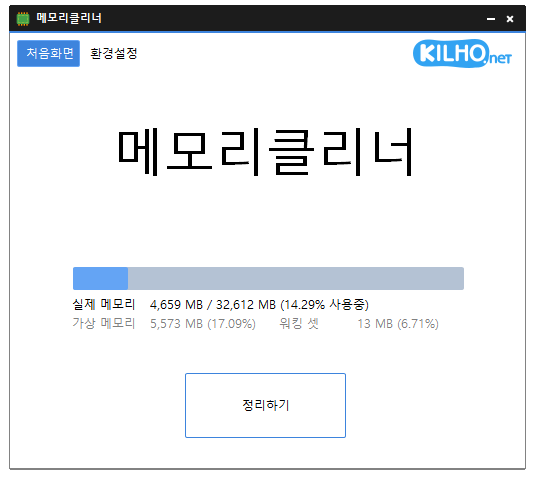 Updated to memory cleaner (1.5.2.0).
Standby list, Modified page list, System working set, etc. to organize a number of areas.
Leaving determines the desired conditions to automatically clean at that time.
It can run automatically when Windows boots with the configuration.
It can be used without installation.
history
Memory Cleaner 1.5.2.0 - 2023/08/16
- 트레이아이콘에서 실행시 알림메세지 출력
- 전원이 배터리인 경우 실행 가능하게 수정

Memory Cleaner 1.5.0.0 - 2023/06/19
-Memory when clicking the tray icon

Memory Cleaner 1.4.0.0 - 2023/06/16
-Bug modification and stability improvement

Memory Cleaner 1.0.3.0 -2022/05/24
-An addition of installation version

Memory Cleaner 1.0.2.0 -2021/06/16
-Code sign authentication

Download
Related links
license
The memory cleaner is freeWare. It doesn't matter if you use it without any space restrictions on your company, home, government offices, and schools.