Incognito SNI Updates
Kilho Oh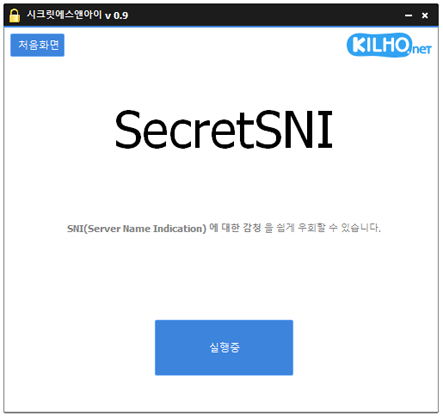 We updated the secret SNI.
Updates to WinDivert 2.2 misdiagnosed because of the vaccine (2020/06/27)


Updates the whitelist information (2020/05/08)
Add whitelist entry screen


Minimize the slowness with optimal number of threads.
You can edit whitelist.txt to enter the domain that you want to handle exceptions.


We have made it easy to set up DNS through configuration.
Shortcuts